Springhurst Animal Hospital is aware of the vast amount of information available on the internet. Our team has taken the time and evaluated the following sites. We trust the information the listed websites provide to you, our client, and member of our family.
---
The American Association of Feline Practitioners improves the health and welfare of cats by supporting high standards of practice, continuing education, and scientific investigation for veterinarians. Another great source of information for pet owners.
Everything you ever wanted to know about heartworm disease.
Offers information on dog breeds, competition events, club search for training and services, dog ownership and registration.
The American Veterinary Medical Association (AVMA) is one of the largest and oldest not-for-profit associations for veterinarians in the world. This site has a wealth of information for pet owners.
The Animal Care Society's prime purpose is to find new, caring homes for pets whose owners can no longer give them the love or care they need.
We have all experienced the pain of losing a pet. The Association of Pet Loss and Bereavement has set up this site for support during this most difficult time. You will find inspirational stories, grief counseling resources, hotline number and many other resources.
This is a great link to all of the websites of veterinary schools in the United States.
You'll find information on cat shows, cat breeds and cat care, and a showcase of top winning cats.
Provides on-line medical records for pet owners enrolled through Springhurst Animal Hospital, breed information and pet health videos.
The Ferret Haven specializes in the long-term care of ferrets who are often overlooked by potential adopters, those who are older or have medical conditions.
My Smart Puppy, founded by master trainer and author Sarah Wilson, M.A., is a community that celebrates and supports the bond you share with your dog.
The ASPCA Animal Poison Control Center has been the premier animal poison control center in North America. The center, an allied agency of the University of Illinois, is the only facility of its kind staffed by 25 veterinarians including 6 board-certified veterinary toxicologists and 10 certified veterinary technicians. Located in Urbana, Illinois, the specially trained staff provides assistance to pet owners and specific analysis and treatment recommendations to veterinarians pertaining to toxic chemicals and dangerous plants, products or substances 24 hours a day, 7 days a week.
APHIS works in a variety of ways to protect and improve the health, quality, and marketability of our nation's animals (including various wildlife), animal products, and veterinary biologics.
Why didn't you name your pet Spot? Share a picture and the reason for your pet's name.
Metropolitan Veterinary Services is a 24 hour emergency hospital located off Blankenbaker Lane.
Blue Pearl is a 24 hour emergency hospital located off Old Henry Road.
International Veterinary Acupuncture Society has certified Lisa Keehner, DVM.
Drs Stello, Keehner, and Varon are certified Fear Free practitioners. Learn more about the initiative at American Animal Hospital Association.
Update your pet's microchip information at Home Again.
To learn more about pet insurance visit Nationwide, Trupanion, ASPCA, and Embrace.
---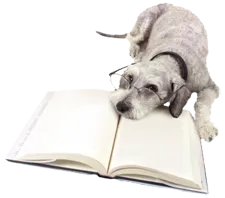 American Animal Hospital Association
www.aahanet.org

American Board of Veterinary Practitioners
www.abvp.com

American College of Veterinary Internal Medicine
www.acvim.org
Agility Information
www.cleanrun.com

Center for Veterinary Medicine- U.S. Food and Drug Administration
www.fda.gov/cvm/