The Flu vaccine is now available!
Call the office today or request an appointment below.
https://app.petdesk.com/reques...
---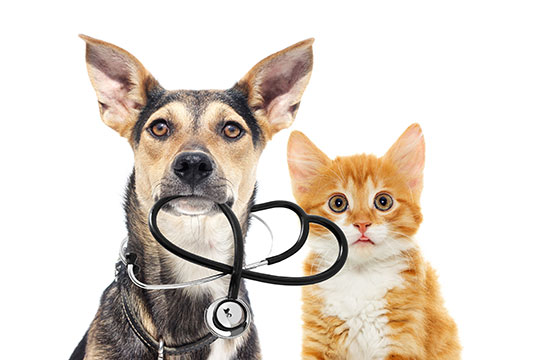 ---
Springhurst Animal Hospital
Your Veterinarian in 9909 Brownsboro Road, Louisville, KY 40241
(502) 326-2975
[email protected]


Welcome To Springhurst Animal Hospital!
Do you have pets? Are you behind on their vaccinations? From allergy testing to therapeutic laser, Springhurst Animal Hospital is here to provide effective and reliable vet care you can depend on. Located in Louisville, KY, our team is here to serve the pets in the entire area. We understand that dealing with special diets can be time-consuming and worrisome. We're here to provide the most stress-free services imaginable. Our comfortable animal hospital has ultrasound to make sure your pet's diagnosis is accurate. Keep reading to learn more about our team, the services we provide, and why you should contact us to make an appointment.
The Vet Team in Louisville
Dr. Lee Hankins is our founder and managing partner at Springhurst Animal Hospital. In fact, Dr. Hankins has been treating pets at our animal hospital since 1999. Our vet received his undergraduate degree at Western Kentucky University, and then went on to obtain his Veterinary Medicine degree from Tuskegee University. After these academic accomplishments, Dr. Hankins moved back to Kentucky to complete his dream of owning his own practice. Thanks to our veterinarian's passion and dedication to animals, we have been serving the community for more than 18 years.
Springhurst Animal Hospital is also proud to have a few other veterinarians who support Dr. Lee Hankins. These amazing pet experts include Dr. Sherri L. Stello and Dr. Lisa Keehner. Our exceptional veterinarians and team members help our animal hospital to thrive into being one of the best places for animal care in the entire area.
Veterinary Services
While it's important to work with caring and qualified team members when it comes to veterinary care, it's also important to choose a vet hospital that offers plenty of services. Some of our services include:
Emergency Care
When emergencies strike, it's vital to have your pet in the best hands possible. Our team is fully-trained and certified to handle pet emergencies, and we excel at solving a wide variety of urgent health concerns. From broken bones to heatstroke, we can ensure your animal is in good hands with us.
Other services include:
Professional and Dedicated Veterinarians in Louisville
From our caring vet team to our long list of services, you can depend on our Louisville veterinarians at Springhurst Animal Hospital for all of your pet's needs. To schedule a vet appointment with our dedicated and professional staff members, call or text us at (502)326-2975.